DC input VFD solar inverter with CE certificate CA
Solar photovoltaic pumping system is a series-parallel absorb sunlight radiation energy through solar panelsConvert it into electricity for inverter drive communication, centrifugal pump, axial flow pump, mixed-flow pump from deep well pump, deep well pump power supply, such as river, lake, pond water carry water. According to the change of intensity of sunlight, in real time to adjust output frequency, output power close to the sun Cell array maximum power.
solar inverter: electrical energy from photovoltaic solar panels will drive water pumps.
1. Internal with MPPT controller system, it can track maximum power of solar panels, and effective to increase
the output power of the solar panels.
2. Implement work throughout the day. It can work from sunrise to sunset, greatly improving the photovoltaic
pump Effective working hours a day.
3. Automatically adapt to changes and cloudy weather. Effectively avoid the traditional pump suddenly overcast, the system will stop Phenomenon.
4. System has strong anti-jamming capability, in the depth of 200 meters, the system can still be reliable work.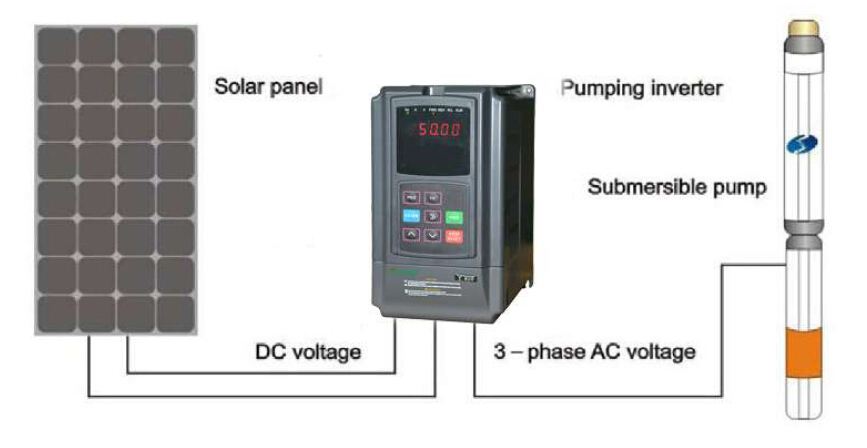 Solar Inverter Features
1. Solar inverter built-in MPPT system, intelligent track maximum power point, fast response, high stability,
efficiency is as high as 98%.
2. Input voltage from 130VDC to 350VDC drive 220VAC pump, input voltage from 350VDC to 650VDC
drive 380VAC pump.
3. Protection for Over current, Over voltage, Over load, anti lightning etc.
4. Smart operation, water level detection and operation pannel to prevent overflow, dry pumping (optional)
5. Infineon Module IGBT last longer
6. Automatic running when power on
7. Low noisy, lower rate for maintenance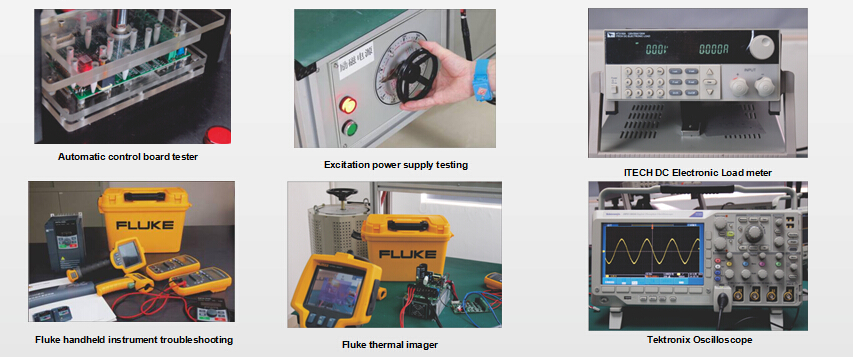 Applications
Solar inverter mainly used in no power or power unstable region of the hill afforestation management lead Water project, supply water for river on both sides of the vegetation, soil and water loss prevention water supply project,the barren hills groves and other economy content of irrigation,natural ecological protection area desertification control water supply. Supply water for lack of electricity remote mountain area, farm, school, hospital, factory and home. No electricity area or electricity Force unstable area covering the areas of animal husbandry and water, irrigate for farmland and greenhouse.
Widely used in the desert greening, desert governance, agricultural irrigation, water supply, urban life Water, pump systems, water purification, seawater desalination, etc.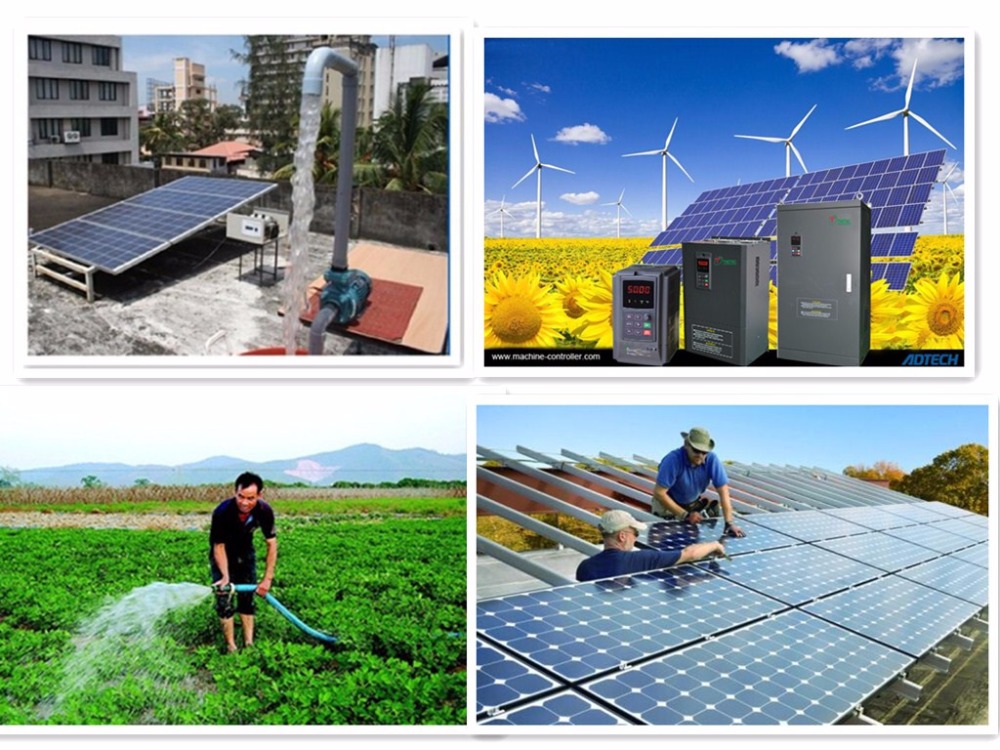 Previous:Hot sales Spindle Frequency Inverter AC drive look for agent SH
Next:DC input VFD solar inverter with CE certificate WE
ADTECH (SHENZHEN) TECHNOLOGY CO., LTD.
Tel: +86-755-2609-9116
Fax: +86-755-2672-2718
Mobile:+86-15579618777
Website:www.machine-controller.com